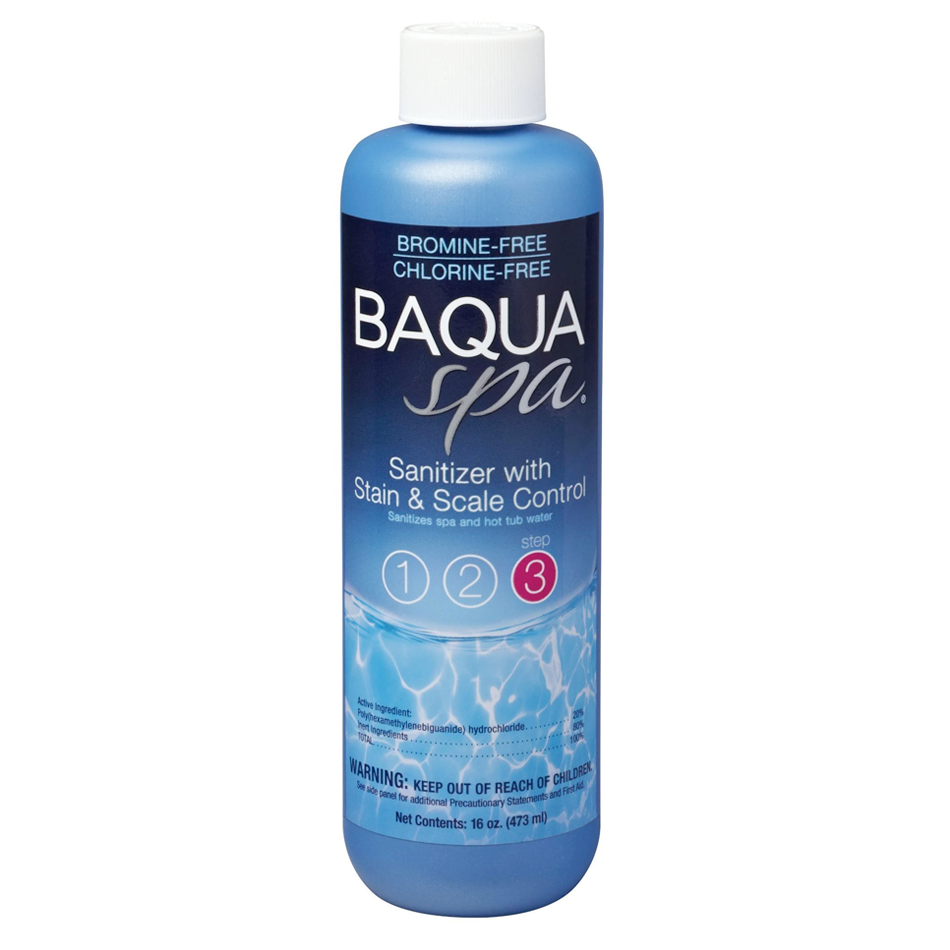 PLEASE READ:


AS PER PA DOT REGULATIONS, THIS ITEM IS CONSIDERED HAZMAT AND CAN'T BE SHIPPED
. This item cannot be ordered in our webstore due to shipping restrictions.
WHILE SUPPLIES LAST!!!

Get it before it's gone forever. The BAQUA Spa brand has been discontinued by the manufacturer. Sirona Simply brand is the replacement for BAQUA Spa. Sirona Simply products are now available in our online store here. 

BAQUA Spa® Sanitizer is Step #3 in the 3-step process and the principal chemical in the BAQUA Spa water care system.  It is a bromine-free chlorine-free liquid sanitizer that controls bacteria and protects against the staining and discoloration of your spa due to metals in the water.
BAQUA Spa® Sanitizer is to be tested for weekly but not added weekly (unless it reads low on BAQUA Spa / Sirona Simply test strips).

Size: 16 oz