BAQUA Spa® Spa Shield (also called Scum Shield) - 16 oz FINAL SALE
Baqua Spa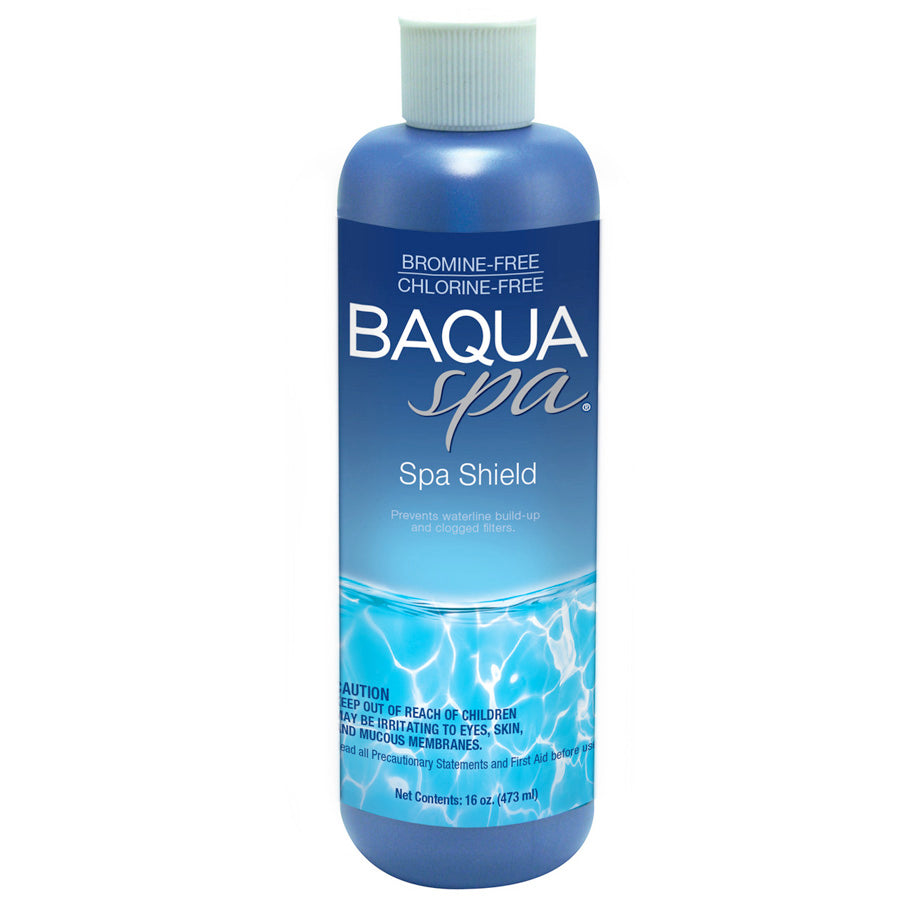 CLEARANCE!!! 
WHILE SUPPLIES LAST!!!
Get it before it's gone forever. The BAQUA Spa brand has been discontinued by the manufacturer.

Sirona Simply brand is the replacement for BAQUA Spa. Sirona Simply products are now available in our online store.

BAQUA Spa Spa Shield works to help clear cloudy water by eliminating oils lotions and organics from your hot tub water. Scum lines are removed and filters are protected by this product!

Please note: This product is also known as BAQUA Spa Scum Shield. Scum Shield and Spa Shield are the same product. Depending on what we have left in stock, you will receive a BAQUA Spa bottle that has either Spa Shield or Scum Shield printed on the label.

Size: 16 oz
This product can be used in any hot tub or spa; as well as with any water care system such as salt, granulated chorine/silver ion etc. BAQUA Spa Spa Shield is similar to the Brilliance Film Free Clarifier product.
FINAL SALE. NO RETURNS OR EXCHANGES ON FINAL SALE ITEMS.