Silk Balance™ Shock Gems - Oxidizer Pods for Hot Tubs and Spas (40 Ct) FINAL SALE
Silk Balance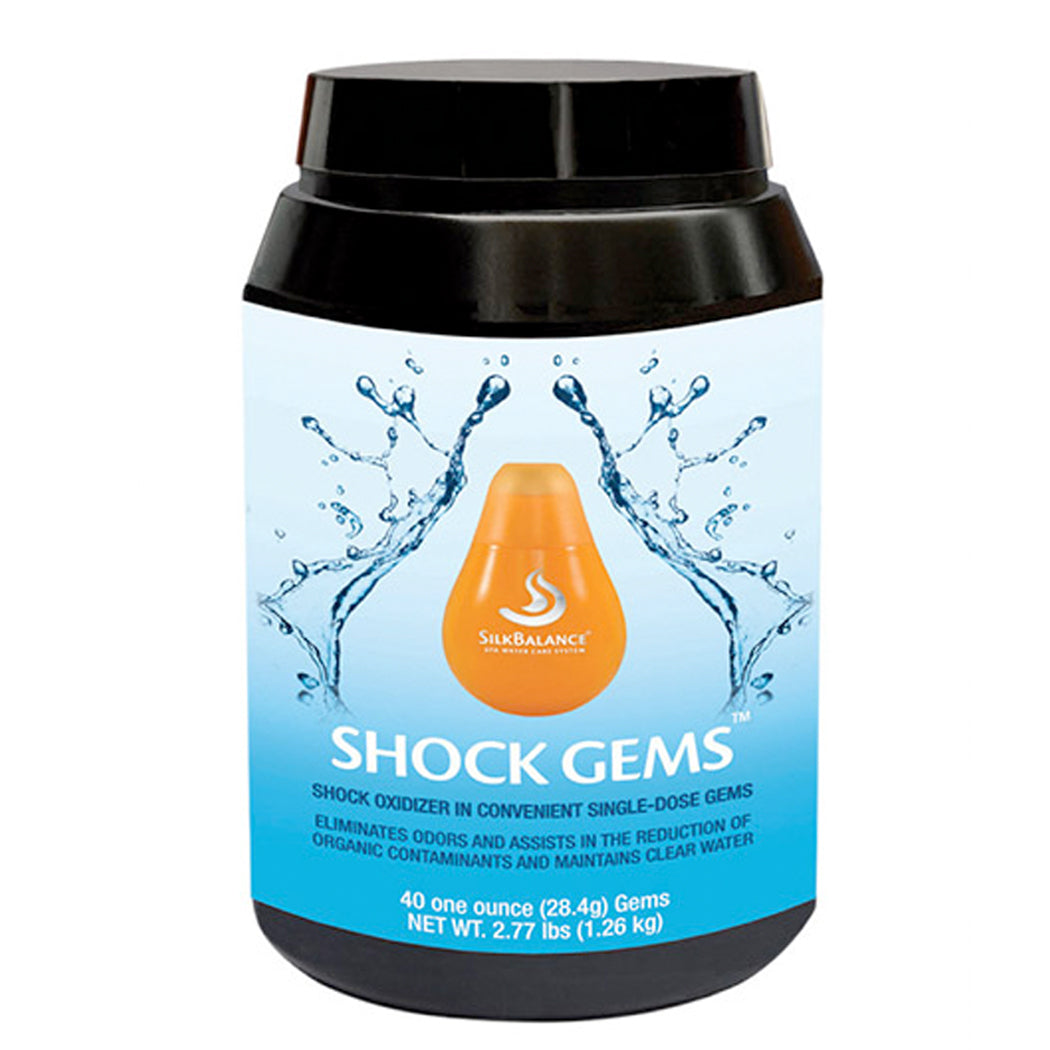 CLEARANCE!!!
The Silk Balance™ Shock Gems - Oxidizer Pods for hot tubs and spas are convenient, pre-measured, single-dose MPS shock (oxidizer) pods. 

Shock Gems are 1 oz pods of MPS (monopersulfate), also known as oxidizer or non-chlorine shock, specially formulated to work in conjunction with the Silk Balance water conditioner.

Simply toss one or two of the Silk Balance Shock Gems (depending on bather load) in the hot tub after soaking to remove organics such as body oil and perspiration!

Contains: 40 Pods

Did You Know? You don't need to be on the Silk Balance Water Conditioning system to use the Silk Balance Shock Gems. The Silk Balance Shock Gems can replace the oxidizer/non-chlorine shock you are currently using. Silk Balance Shock Gems can be used in silver ion/granulated chlorine systems, salt systems, ozone and bromine systems. NOT for use in Spa Frog @ease, Spa Frog Serene or Baqua Spa / Sirona Simply biguanide systems. 

FINAL SALE. NO RETURNS OR EXCHANGES ON FINAL SALE ITEMS.