Rento Birch Sauna Scent - Sauna Aromatherapy 13.5 fl.oz
Rento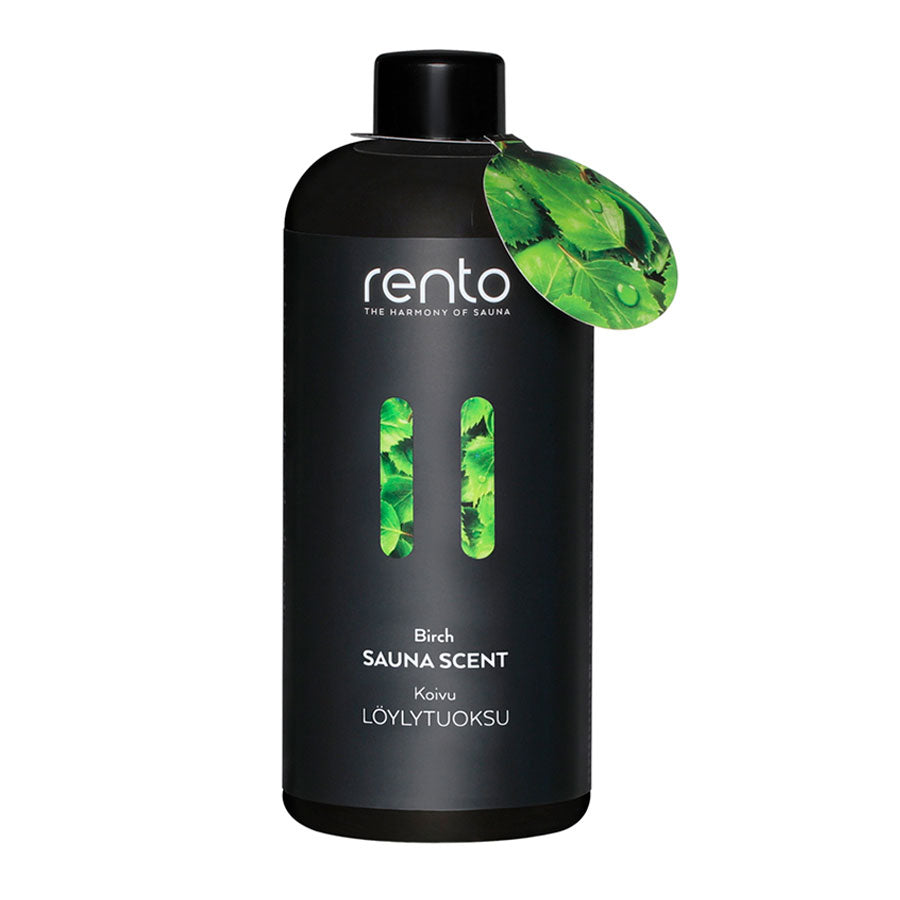 Rento Birch Sauna Scent - Sauna Aromatherapy - Enjoy the summery fragrance of fresh birch leaves while relaxing in the sauna. 

Directions For Use:
Test the scent first by using a small amount. You can also mix various scents. Always dilute with water.

Add 2 to 4 cap fulls to a sauna bucket full of water. Shake before use.
Rinse the bucket after use. Don't leave the bottle in a hot sauna.

Did You Know? You don't need to own a sauna to use Rento Sauna Scents. Rento Sauna Scents can also be used in aromatherapy diffusers too!

Size: 13.5 fl.oz 

Please Note:  Rento Sauna Scents are fragrances only. The sauna scents are milder in strength than pure sauna oil. The advantage of the sauna scents is that they are more affordable and last an entire sauna session. The advantage of sauna oils is that the aroma is stronger.

Rento recently changed their packaging. In the new packaging, the scent name was shortened to Birch. Midsummer Birch and Birch are the same scent. You will receive one of the two bottles pictured depending on what we have in stock.