Paradise Spa Vac - Lightweight Vacuum for Hot Tubs and Spas
Rola-Chem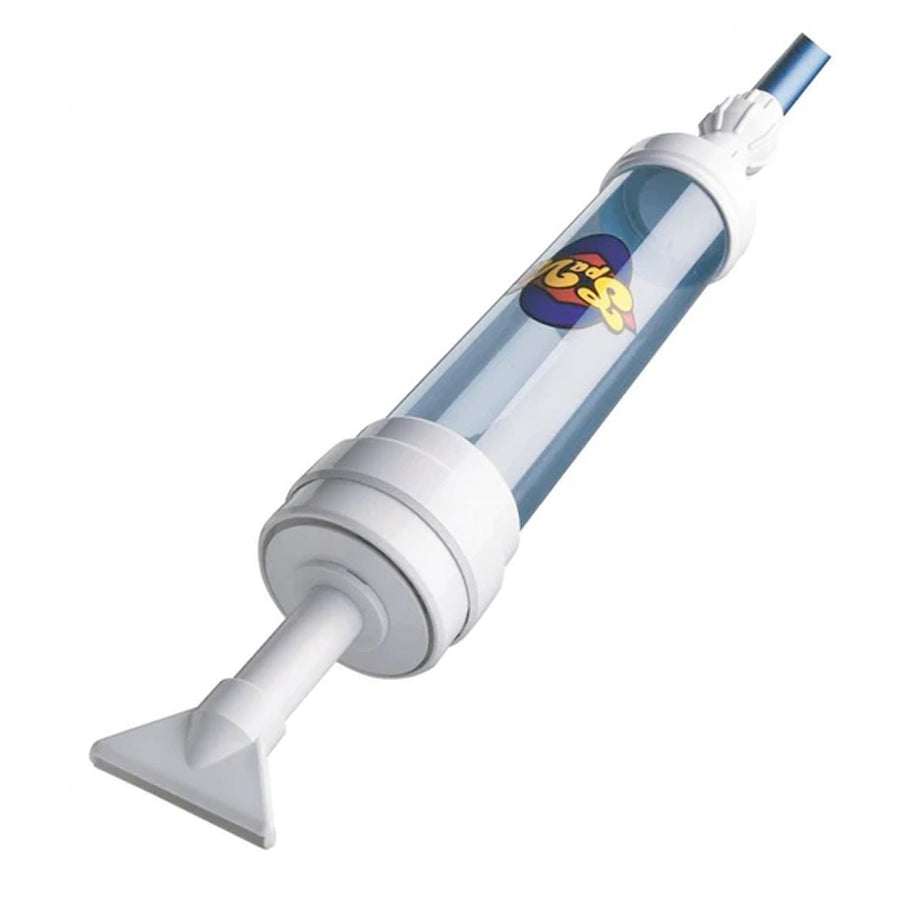 The
Paradise Spa Vac
is a self-contained spa vacuum that uses a siphoning action to remove debris from the floor of your spa. No batteries or water hook-up required.
Use the
Paradise
Spa Vac
to clean the hard to reach spots in your hot tub. The aluminum telescopic pole extends to over 7 feet. Perfect for the stones & grit that are tracked in from your feet into the bottom of the spa! 
The Paradise Spa Vac is the replacement for the Watkins Spa Vac that was discontinued by the manufacturer. The Paradise Spa Vac is the same design as the Watkins Spa Vac.


THIS ITEM IS CONSIDERED OVERSIZED. THE SHIPPING CHARGES FROM OUR CARRIER (UPS) FOR SHIPPING THIS ITEM ARE EXPENSIVE.


Watch How Easy It Is To Operate the Spa Vac: