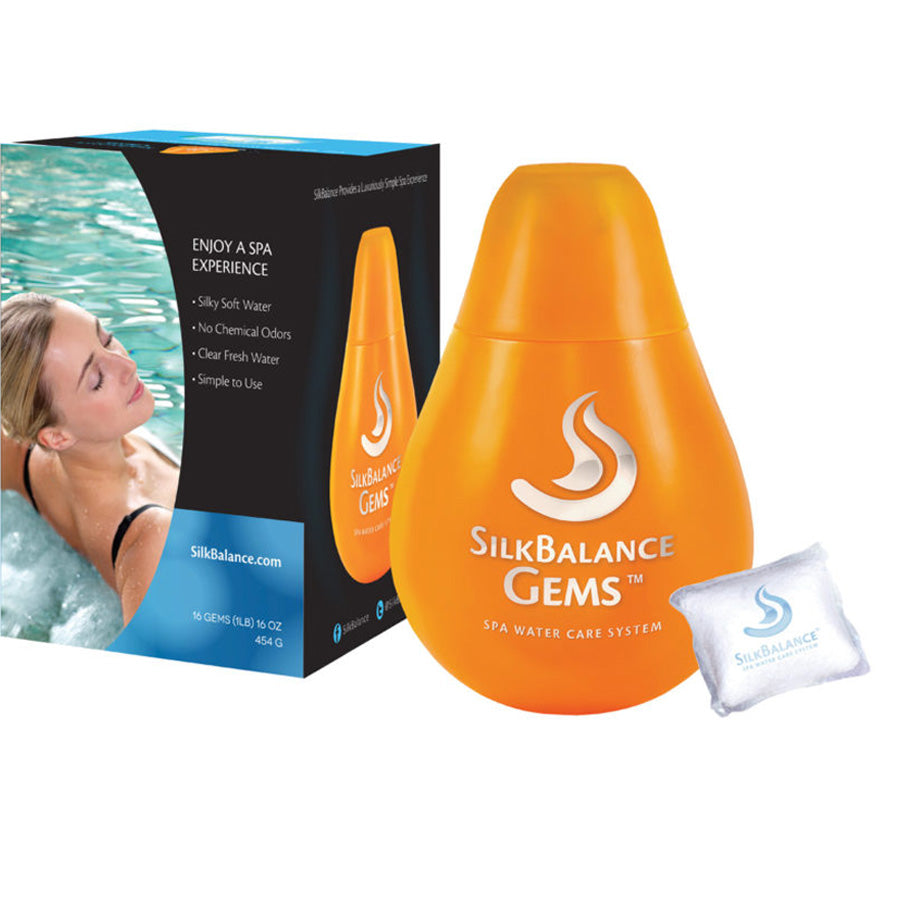 Silk Balance Gems™ provides clean, clear balanced water with limited water testing! The soothing ingredients in the product hydrate your skin without harsh chemicals or long-term effects! Perfect for those with skin problems!
Now Available in a new dissoluble gem (pod) form!  Simply toss and go once a week for crystal, clear water that makes your skin feel soft, balances pH and Alkalinity and neutralizes odors – all while protecting your spa components. No more measuring caps and impossible to spill, Silk Balance Gems dissolve in less than 20 seconds when placed in the filter compartment or jet stream. Easy water care just got even easier!
Package Contains: (16) 1 oz gem pods
Silk Balance Gems™ can be used in salt systems such as Ace & Freshwater, granulated chlorine and bromine systems. Not for use in Baqua Spa, Sirona Simply or Spa Frog systems such as @ease and Serene.
If you are switching to Silk Balance from traditional chemicals you must purge your spa with Clean Start