Hoyle™ Waterproof Clear Playing Cards - For Hot Tubs and Spas
Essentials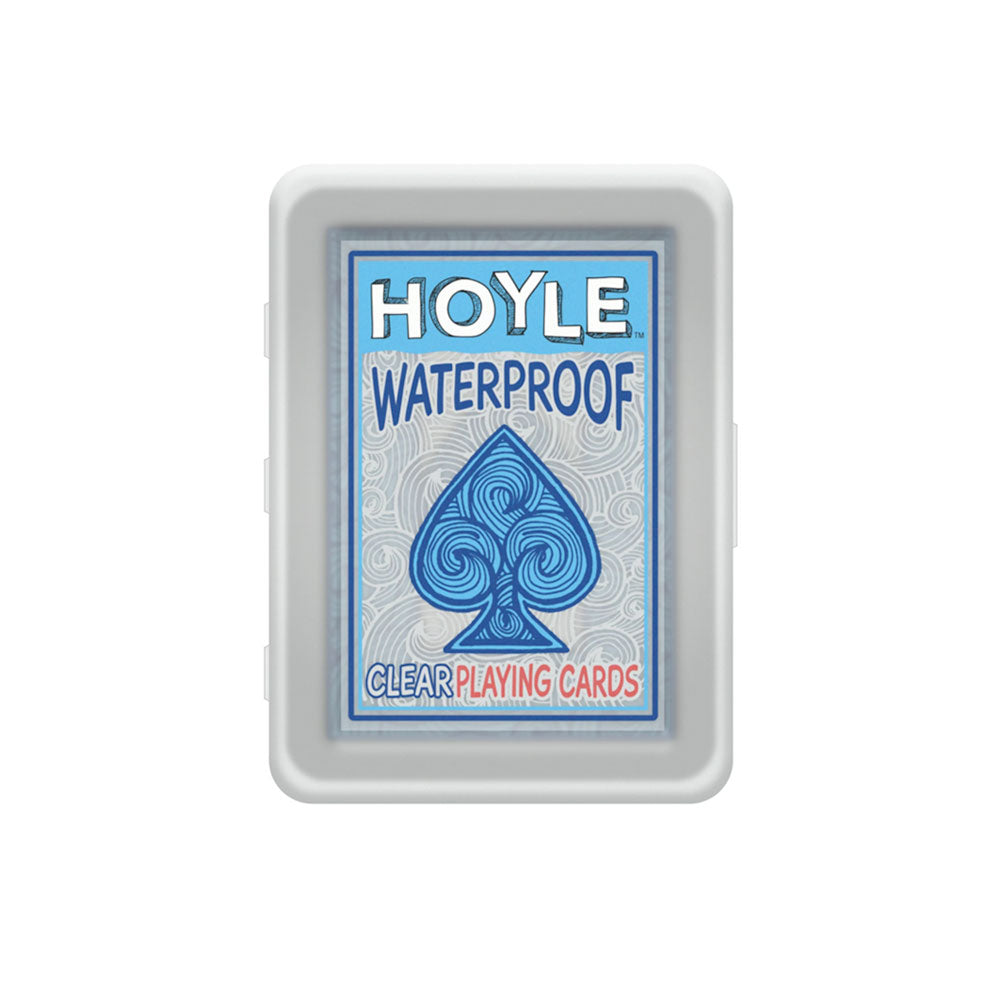 Hoyle™ Waterproof Clear Playing Cards
are ultra-durable, waterproof, and make any game more fun by being clear. Perfect for the hot tub, pool or camping, these cards are well-suited for almost any wet or humid situation. 
Hoyle™ Waterproof Clear Playing Cards
are designed and constructed for card players of all ages who want durable, waterproof playing cards for their gaming needs. These playing cards are washable, flexible, easy to shuffle, and packaged in a clear reusable plastic case.
Clear is more fun! Although the cards are clear, the face cards are still visible.
Flexible, hand-washable, and easy to shuffle.
100% waterproof - perfect to take to the beach, pool, or camping!
Standard playing card size and standard index.
Printed on premium clear plastic.

Package Contains: (1) deck of playing cards