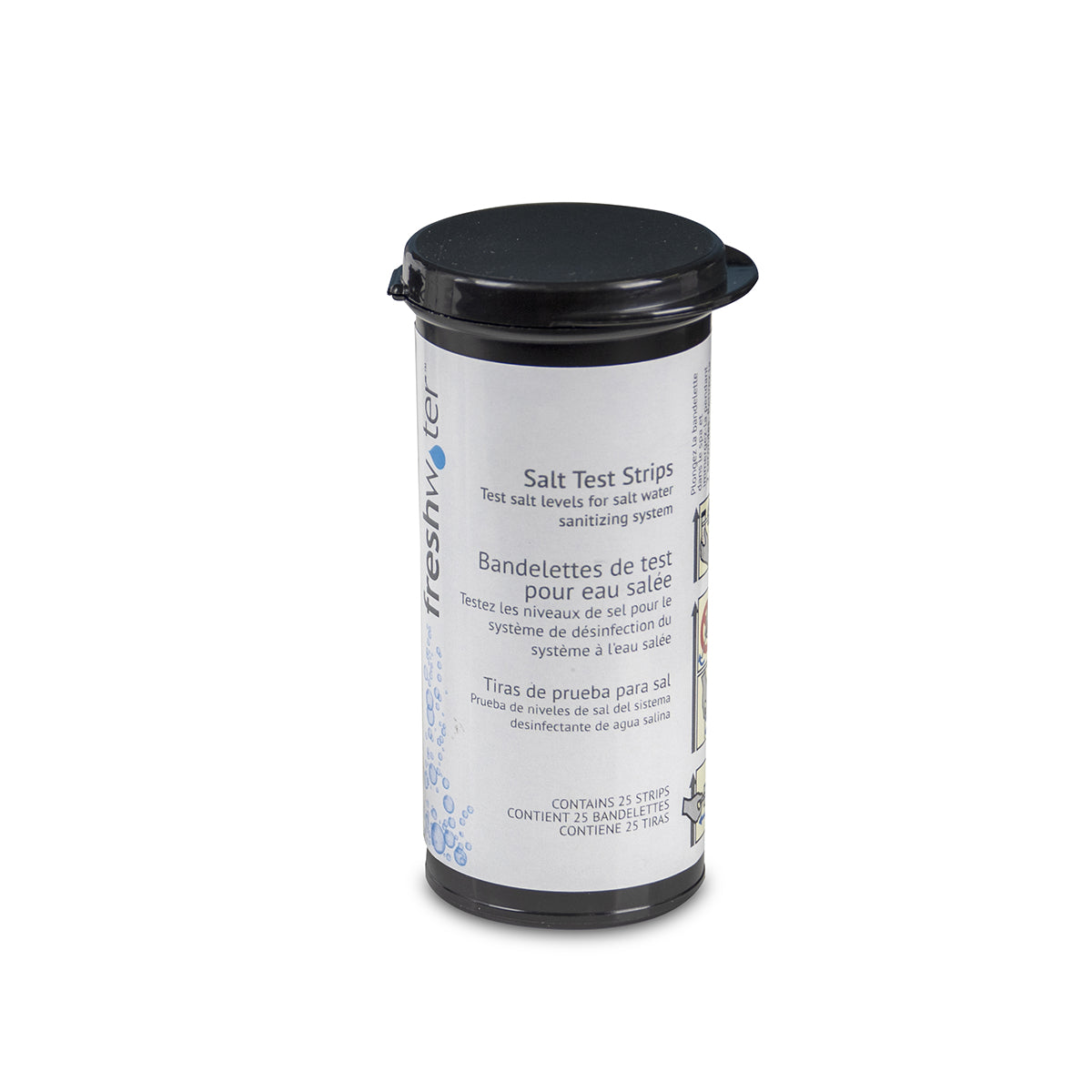 The Freshwater™ Salt Water Test Strips measure the salt level in ACE Salt and Freshwater Salt Systems.

Bottle includes 25 test strips and tests from 1000-3000 ppm salt levels.

Did You Know? If you fill your spa with water that goes through a water softener, usually there will already be some salt in your fill water. Adjust the amount of salt you add to your fill water to compensate for the amount of salt already in your fill water from the water softener. This amount of salt is too small to be measured by the salt test strips. The best thing to do is use a digital salt meter for salt water pools and spas to measure the amount of salt present in your fill water and/or take your fill water to be tested at any pool and spa place before filling up your spa.