Sirona™ Brom Tabs 2.2 lbs - Bromine Tabs for Hot Tub Bromine Floater Systems
Sirona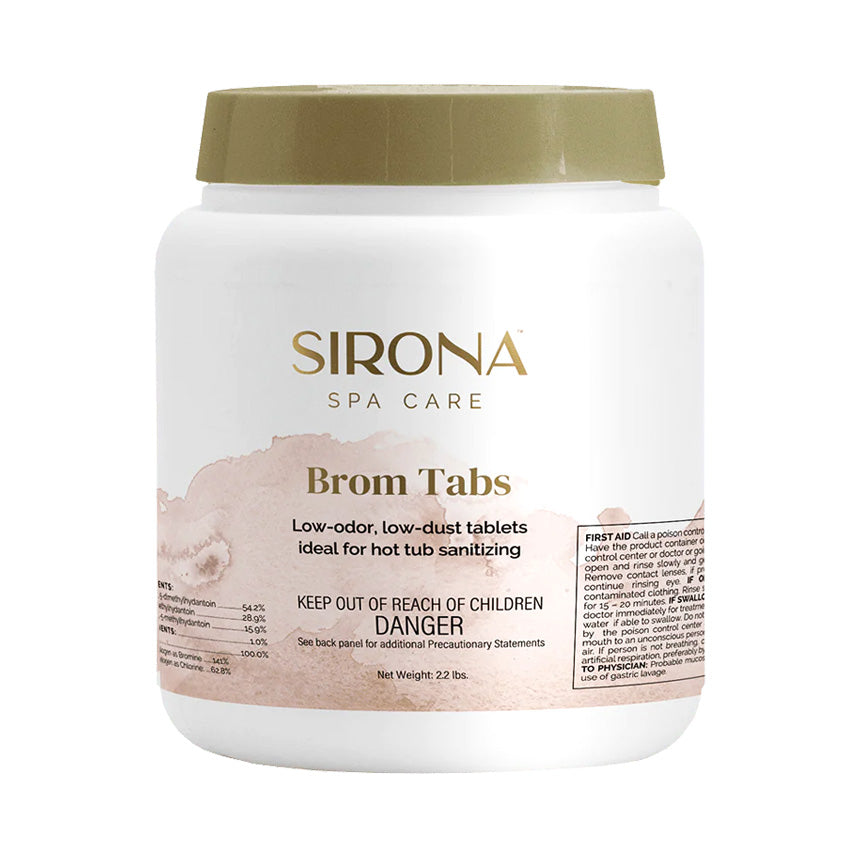 HAZMAT -  NO SHIPPING. NOT AVAILABLE TO ORDER ONLINE.

THIS ITEM IS ONLY AVAILABLE AT OUR RETAIL STORES FOR IN-STORE PICKUP. IF YOU WOULD LIKE TO ORDER THIS ITEM, PLEASE CALL 215-491-7446. 
Sirona™ Brom Tabs provide a concentrated source of active bromine that is ideal for hot tub sanitizing. This product creates a faster bromine residual for spa start-up. They dissolve slowly and evenly, and they fit in most spa feeders and floaters to provide continuous disinfection of your spa. The Sirona Brom Tabs low-dusting tablet shape fits most floating feeders to give you the effectiveness of chlorine without the chlorine odor.
When starting up your bromine tabs/floater hot tub water, use the Sirona Bromide Start Up Packet to establish an immediate bromide reserve, which can be found here.
Size: 2.2 lbs
DO NOT use in salt systems, silver ion/granulated chlorine systems, Spa Frog systems including Serene and biguanide (Baqua Spa and Sirona Simply).