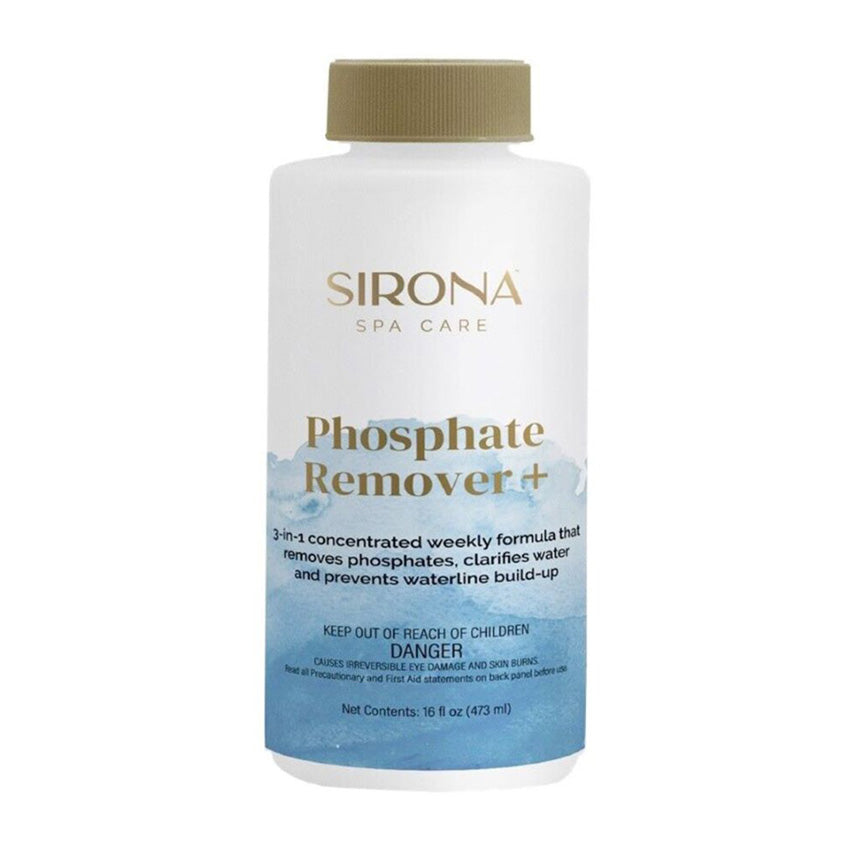 HAZMAT -  NO SHIPPING. NOT AVAILABLE TO ORDER ONLINE.

THIS ITEM IS ONLY AVAILABLE AT OUR RETAIL STORES FOR IN-STORE PICKUP. IF YOU WOULD LIKE TO ORDER THIS ITEM, PLEASE CALL 215-491-7446. 
Sirona™ Phosphate Remover+ is a 3-in-1 concentrated formula that removes phosphates, clarifies water and prevents waterline build-up. Use weekly to help keep your spa water sparkling clear and incredibly relaxing.

Sirona Phosphate Remover+ is compatible with all sanitizers.
Size: 16 fl.oz
Did You Know? Sirona Phosphate Remover works best if your spa water has 500ppb of phosphates or less. Sirona Phosphate Remover is ideal for weekly or bi-weekly use to remove smaller amounts of phosphates from your spa water.