Sirona™ Simply Oxidizer 32 oz
Sirona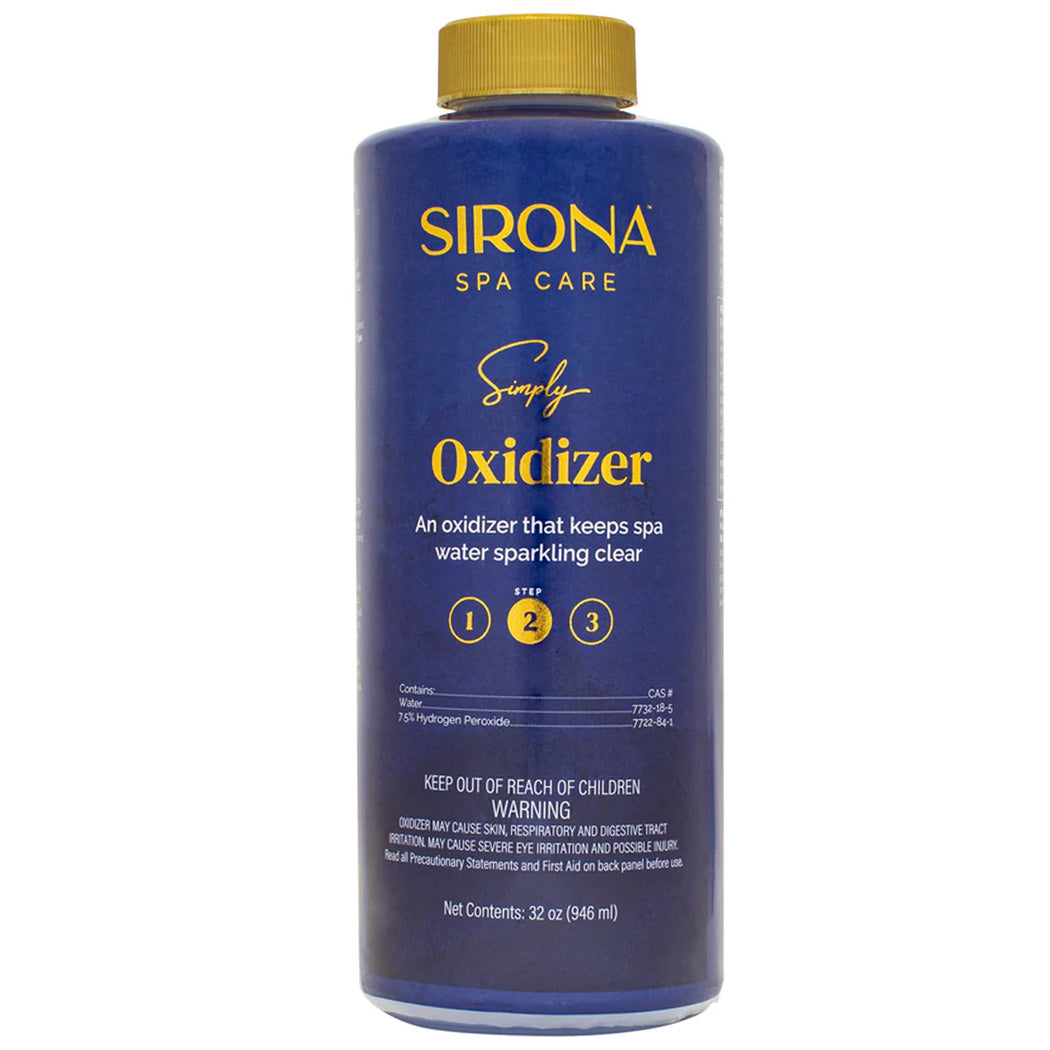 The Sirona Spa Care Simply Oxidizer is the second step in the Sirona Spa Care Simply 3-Step System. This oxidizer is a hydrogen peroxide based product that will efficiently keep spa water sparkling clear. Use this oxidizer product to help keep your spa clean and clear.
Size: 32 oz

Find Sirona Simply Step 1 Waterline Control here and Sirona Simply Step 3 Sanitizer here.
If you need Sirona Simply test strips, they can be found here.

The Sirona Simply line is the replacement for BAQUA Spa. 
DO NOT USE in granulated chlorine, salt water, Spa Frog and bromine systems.