Sirona™ Simply Sanitizer 16 fl.oz
Sirona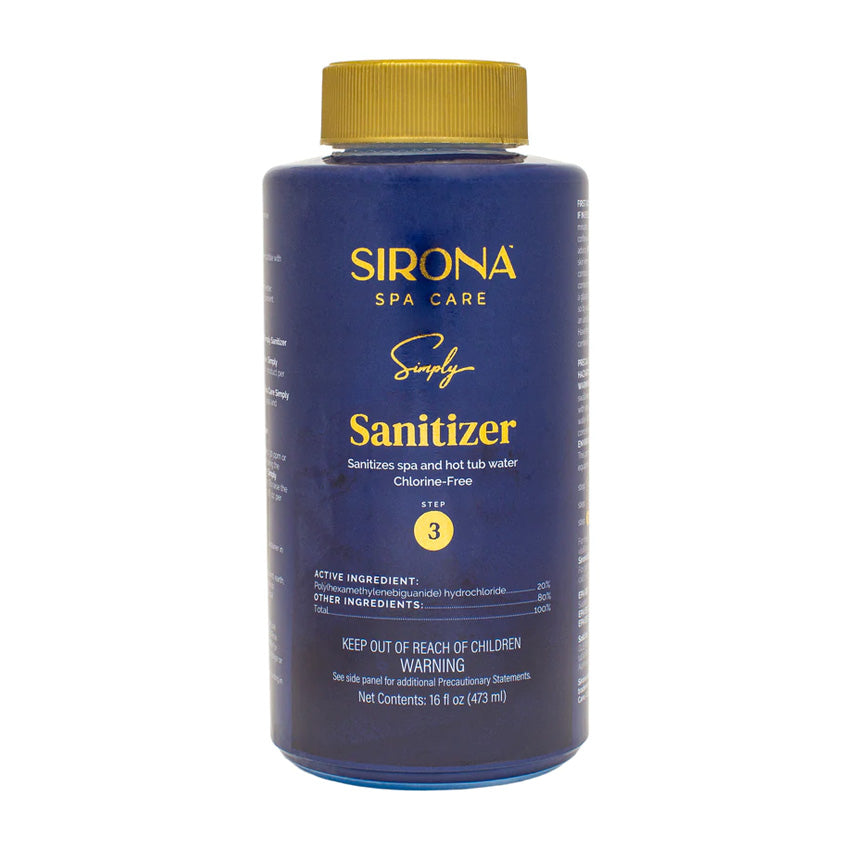 HAZMAT -  NO SHIPPING. NOT AVAILABLE TO ORDER ONLINE.

THIS ITEM IS ONLY AVAILABLE AT OUR RETAIL STORES FOR IN-STORE PICKUP. IF YOU WOULD LIKE TO ORDER THIS ITEM, PLEASE CALL 215-491-7446. 
The Sirona Spa Care Simply Sanitizer is the third step in the Sirona Spa Care Simply 3-Step System. This product sanitizes the water as well as protects against staining and discoloration due to metals.

Sirona Simply Sanitizer is to be tested for weekly but not added weekly (unless it reads low on the Sirona Simply test strips).
Size: 16 fl.oz

Find Sirona Simply Step 1 Waterline Control here and Step 2 Oxidizer here.

The Sirona Simply line is the replacement for BAQUA Spa. 
DO NOT USE in granulated chlorine, salt water, Spa Frog and bromine systems.