Spa Frog Serene® (Bromine) Cartridge - Purple 7.1 oz - 33% More Bromine
Spa Frog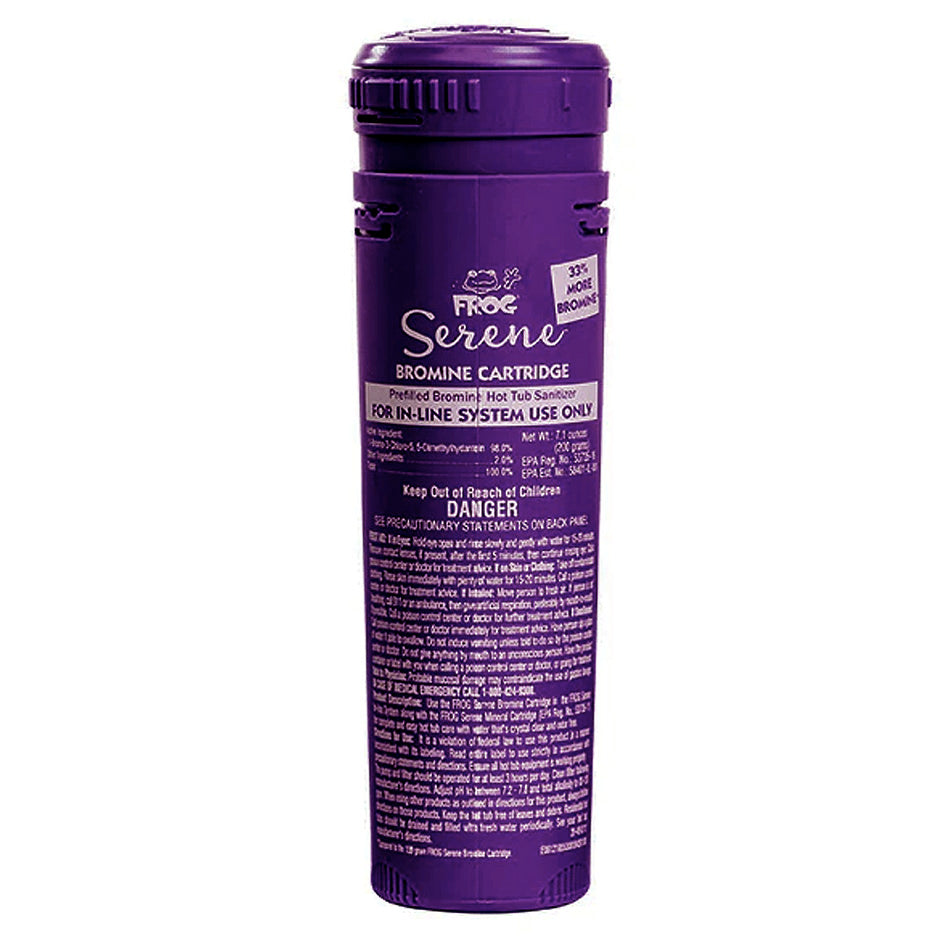 The Spa Frog Serene® (Bromine) Cartridge is for use in the Serene In-Line system for hot tubs and spas.

This purple bromine cartridge contains 33% more bromine than the standard yellow bromine cartridge. 

Size: 7.1 oz 
The Serene (Bromine) cartridge is the active sanitizer in this system. Use in combination with the Spa Frog blue Mineral cartridge, found here.
Please Note: Spa Frog makes Serene Bromine cartridges in yellow, green and purple. These cartridges are interchangeable. The purple and green are high capacity 7.1 oz / 200 gram cartridges which contain 33% more bromine than the yellow 5.3 oz cartridges.