Tropic Seas 35 Sq Ft. Hot Tub Microfilter (Fits Elite Upgrade Versions Tahiti, Waikiki, Oahu, Maui, Fiji, Kona, Rio, Kawai, Lanai)
Tropic Seas Spas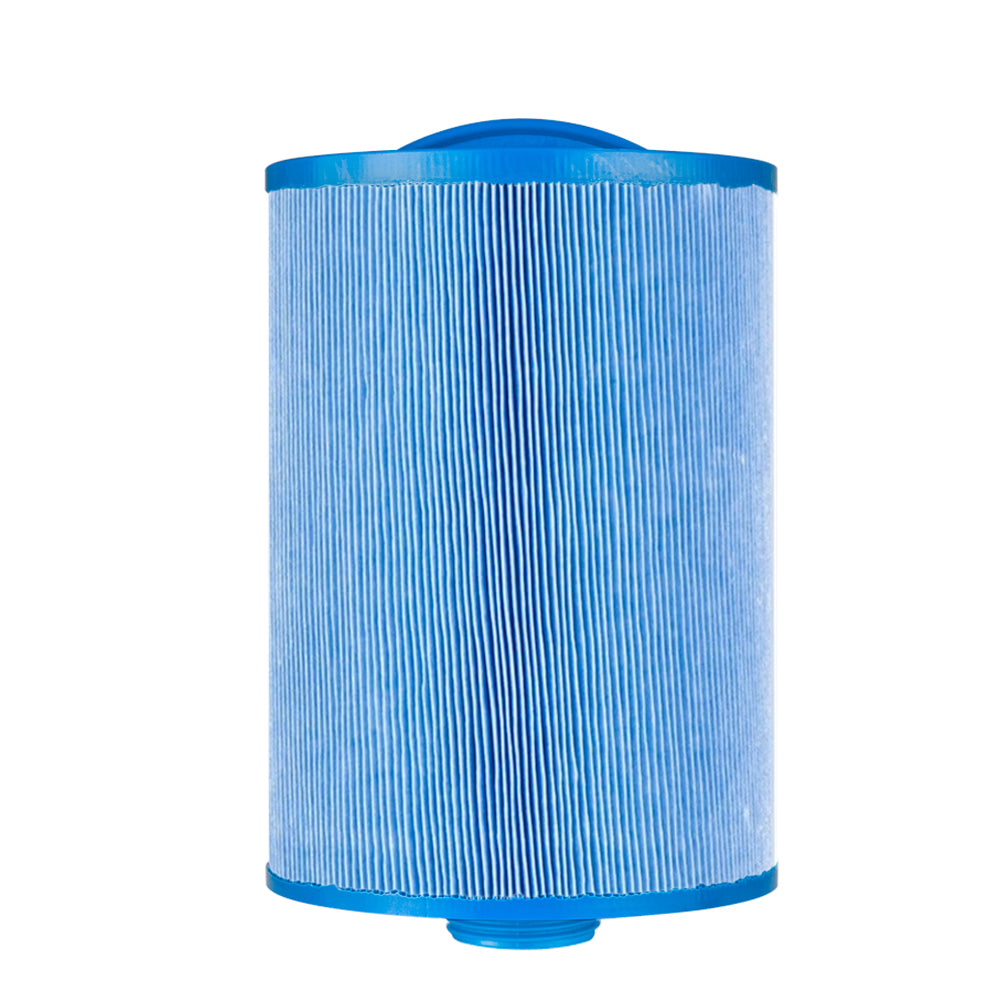 The Tropic Seas Spas™ 35 Sq Ft. Hot Tub Microfilter is the smaller replacement filter for the following Tropic Seas models with the Elite Upgrade:


• Tahiti

• Waikiki
• Oahu
• Maui

• Fiji
• Kona
• Rio
• Kawai
•
Lanai
Filter Specs:
35 Sq Ft. f
iltration 
Height:

7 7/8

" (not including bottom threaded portion and top handle)
Diameter: almost

5 3/4

"
Top: Semi-Circular Handle
Bottom: MPT (Male Threaded); Center Hole Diameter: 1 7/8"

Wondering why the paper pleats are blue? The blue paper pleats contain built-in antimicrobial protection called Microban®. Microban® gives products an added level of protection against damaging microbes such as bacteria, mold and mildew that can cause stains, odors and product deterioration.
The
Tropic Seas 35 Sq Ft. Hot Tub Microfilter
has a life expectancy of approximately 1 year if maintained properly.
Looking for the larger
Tropic Seas 50 Sq Ft. Hot Tub Filter
? You can find it
here
.
All of our Tropic Seas Spas™ replacement filters, headrests and parts are OEM and come directly from Tropic Seas Spas™.