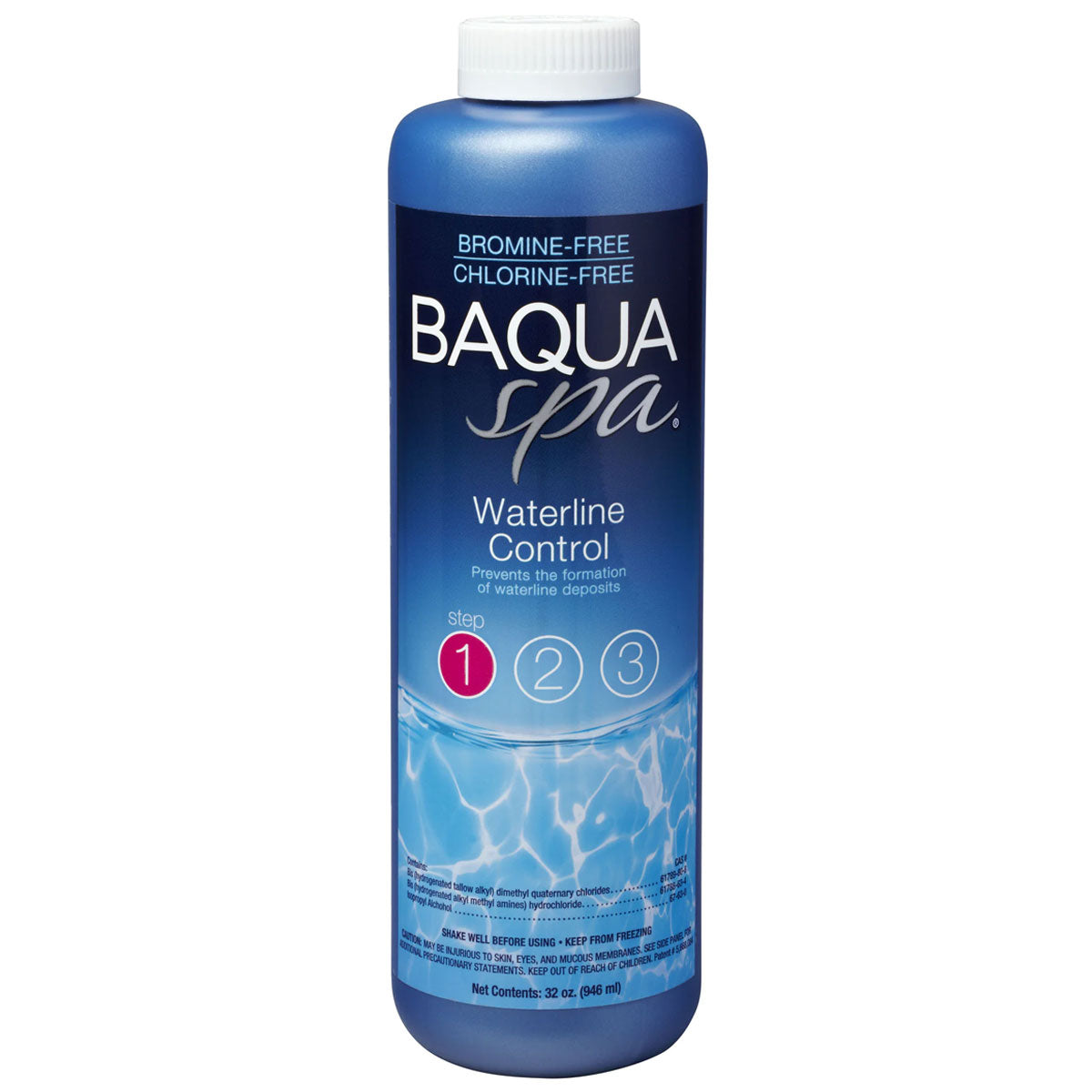 WHILE SUPPLIES LAST!!!
Get it before it's gone forever. The BAQUA Spa brand has been discontinued by the manufacturer.

Sirona Simply brand is the replacement for BAQUA Spa. Sirona Simply products are now available in our online store here.

BAQUA Spa® Waterline Control is step 1 in the BAQUA Spa system and is used to prevent the formation of waterline deposits on the spa shell.

Size: 32 oz

Have a sticky waterline deposit at the beginning of each tub refill?  Try increasing your weekly dosage of Waterline Control- or use 1/2 of the recommended weekly dosage mid-way into the week.