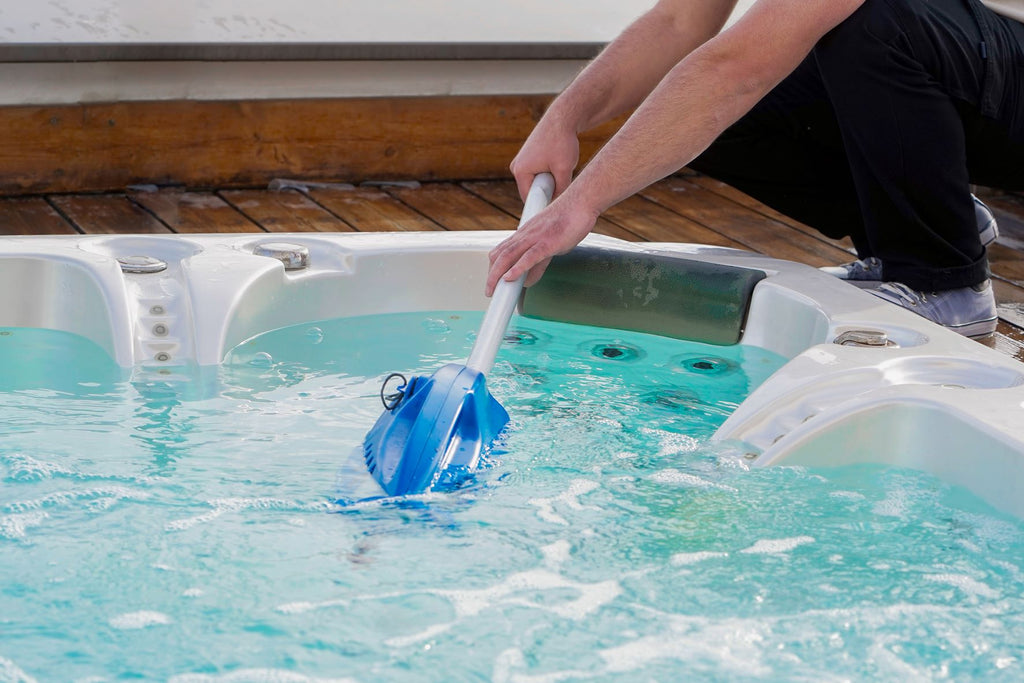 Ready to head out on vacation but not sure how to prepare your hot tub ? Don't worry. There is an easy guide on how to prepare your hot tub for your time away: 
Before You Go on a Vacation
No matter the time of year, by following these simple steps, you'll be able to relax and enjoy your time away without having to worry about your hot tub.
Check the Filters and Replace Them If Necessary
Dirty filters can damage the equipment and shorten the life of your hot tub. If you are leaving for an extended period, it's a good idea to replace the filters before you go.
Winterize the Hot Tub
If the weather is going to get colder while you're gone, you will want to make sure your hot tub is properly winterized before you leave and the water is drained out of the pipes to prevent freeze damage. Please consult your hot tub dealer for proper service prior to winterizing. 
Remove All Accessories
Make sure to remove any toys or accessories floating in the tub before you close down the hot tub. It is important to keep these items clean and free of debris. It's a good idea to clean them before you put them away.
Close the Cover
It's important to close the cover when you're not using the hot tub. This will help keep out rain, snow, and other debris that could damage the shell of the hot tub.
Check it When You Arrive Home from Vacation
Even if you've followed all of these steps, it's always a good idea to check the hot tub before you start using it again. Make sure to check the filters, water level, and pH balance. If you're unsure how to check it, contact a reputable company that specializes in hot tubs and spas in Chester Springs, PA.
Final Thoughts
Preparing your hot tub for your time away can seem like a challenging task, but by following these simple steps, you can do it safely and correctly. Let the Spring Dance Hot Tub experts help you with your hot tub and spa needs. Contact us today!