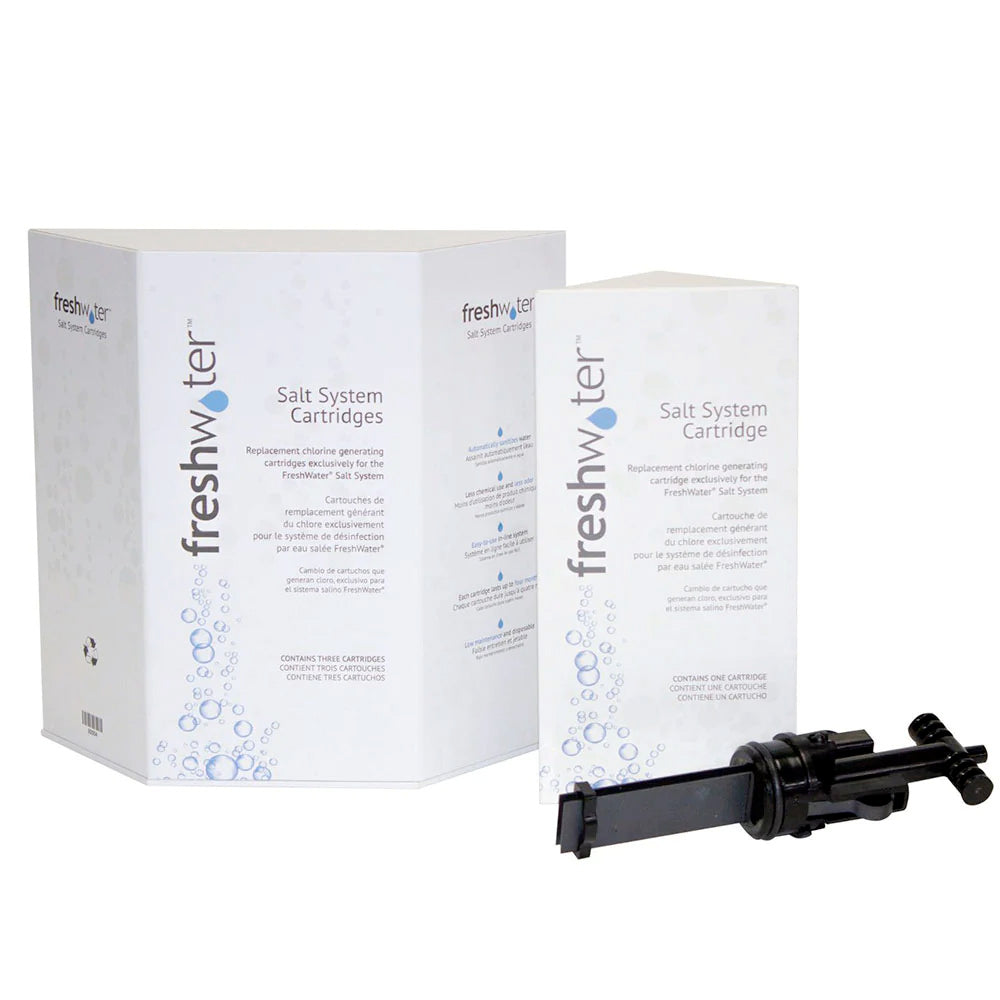 The Freshwater™ Salt System Replacement Cartridge (3) Pack for Caldera and Hot Spring hot tubs that use the in-line Freshwater salt system.

A (3) pack of Freshwater Salt System titanium cartridges will last roughly one year, as long as the spa is properly maintained. The salt system cartridge is replaced when the Freshwater salt system alerts you to change the cartridge, which is roughly every 4 months.

Freshwater™ Salt System Cartridges are designed for use with the Freshwater™ Salt System in Caldera and Hot Springs spas manufactured by Watkins Wellness.  This exclusive in-line, salt water sanitization system makes water care simple and easy, and helps keep water feeling soft.