Sirona™ Chlorinating Granules 4 lbs
Sirona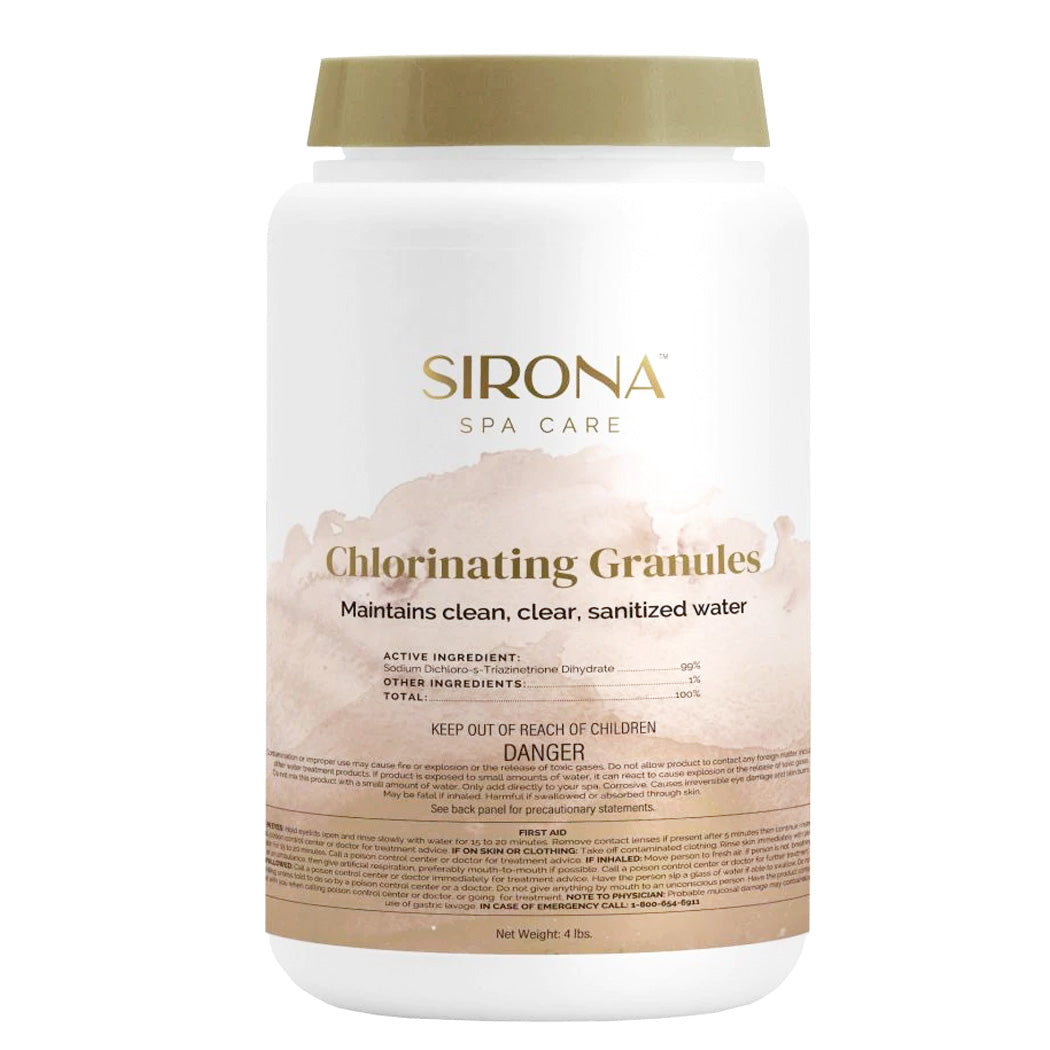 HAZMAT -  NO SHIPPING. NOT AVAILABLE TO ORDER ONLINE.

THIS ITEM IS ONLY AVAILABLE AT OUR RETAIL STORES FOR IN-STORE PICKUP. IF YOU WOULD LIKE TO ORDER THIS ITEM, PLEASE CALL 215-491-7446. 
Sirona™ Chlorinating Granules is an efficient chlorine sanitizer that will rid the water of unpleasant odors, contaminants and algae. This sanitizer will not leave behind any residues and will completely dissolve rapidly in the spa. 
Size: 4 lbs. 
Sirona™ Chlorinating Granules is compatible with silver ion/granulated chlorine systems, salt systems, and ozone. It can be used in Spa Frog @ease Smartchlor and Serene systems as a substitution for the Spa Frog Jump Start packet.
NOT for use in bromine tabs/floater systems and biguanide (Baqua Spa and Sirona Simply).